Arkansas 529 GIFT Plan is sponsored by the Arkansas State Treasurer's Office. Local outreach efforts are headed up by Executive Director Fran Jansen, based in Little Rock. Let us help you educate your community about saving for education.
Phone. 501-682-1391
Email. fran.jansen@artreasury.gov
Mail. Arkansas 529 College Investing Plans
Treasurer of State's Office
1401 W. Capitol Avenue, Suite 275
Little Rock, AR 72201
FRAN JANSEN
Director, 529 Program & Financial Education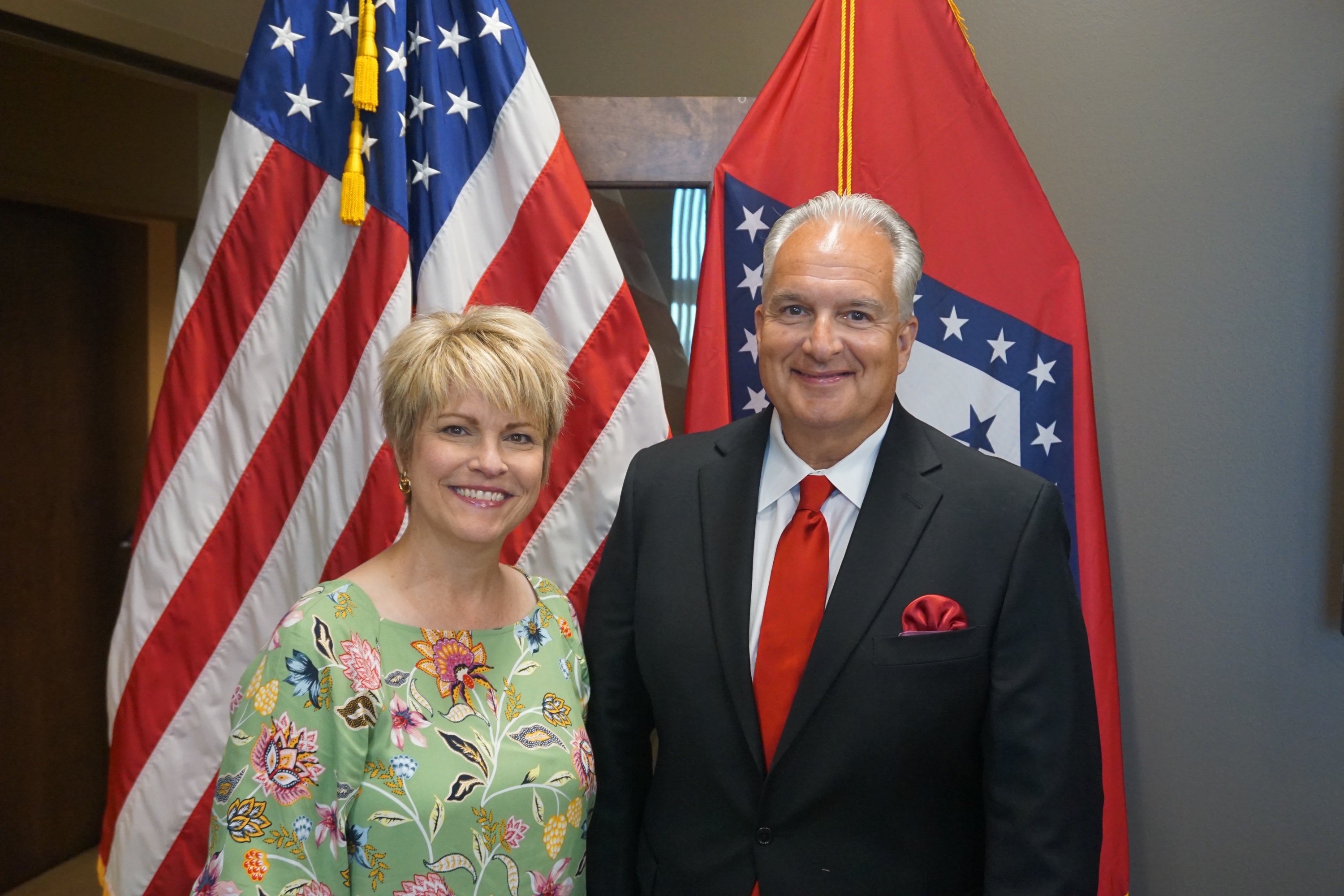 Fran Jansen with Arkansas State Treasurer Dennis Milligan
Fran has more than 30 years of experience in marketing, public relations, advertising, and fundraising. She has lived in Minneapolis, New Orleans and Louisville, KY., but has spent most of her time in her home state of Arkansas specializing in education, healthcare, tourism, and government relations.
Over the course of her career, Fran has developed relationship-marketing campaigns, authored grants that have funded various healthcare and education initiatives and created strategic communications plans for a diverse clientele. Fran is a graduate of Texas Christian University and holds a master's degree in communication from Indiana University.
Fran is excited to be a part of the Arkansas State Treasurer's office and is committed to helping promote Arkansas 529, Arkansas ABLE and financial literacy programs to families throughout the state.