Arkansas 529 Statewide Survey Results
The Arkansas 529 Education Savings Plan committee recently surveyed approximately 70,000 Arkansans to measure their preparedness for saving for education. Learn more about the survey and see the responses below.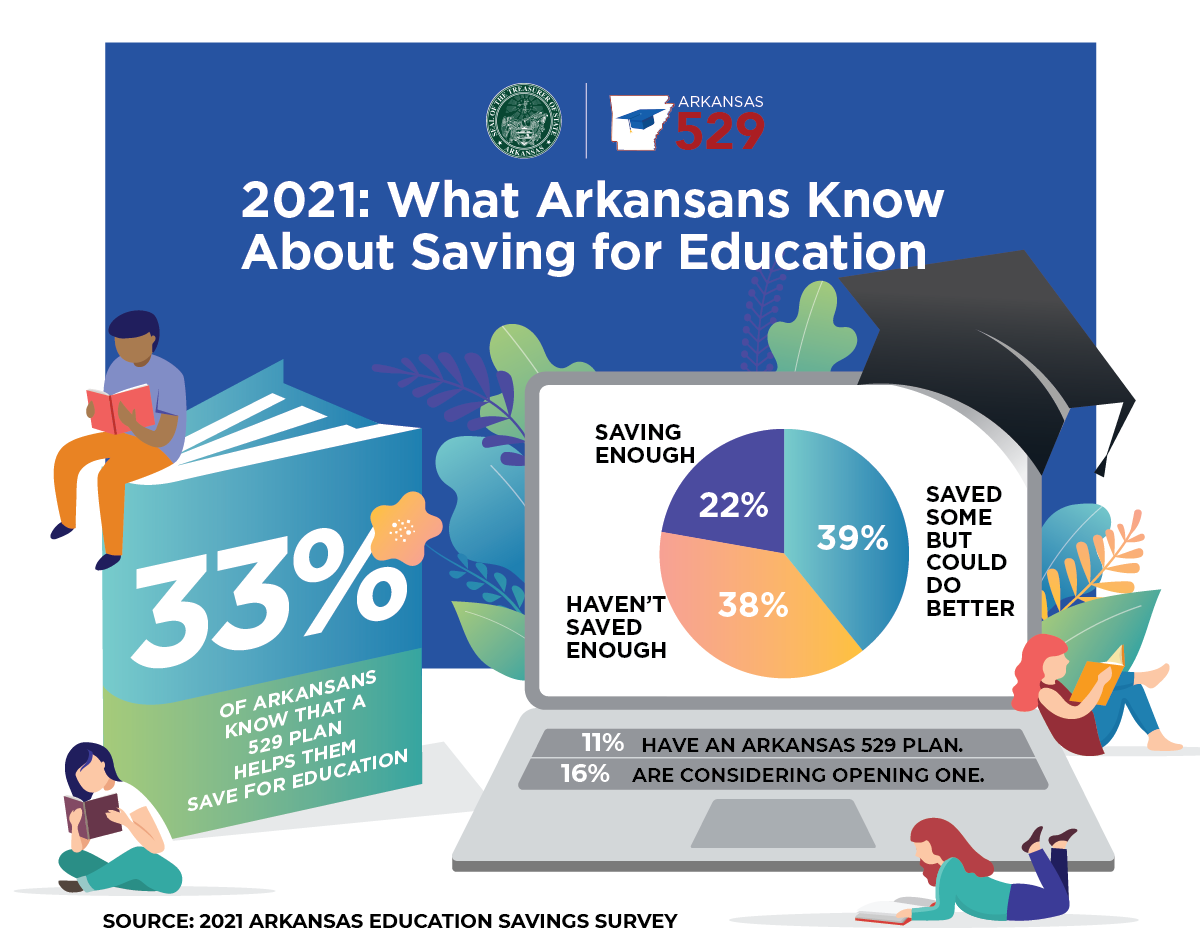 Read the press release now about the 2021 Arkansas 529 Education Survey.
Have you heard about our Dream Big Sweepstakes? Enter now for a chance to win one of five $529 contributions to a new Arkansas GIFT Plan 529 account.
Interested in receiving information about the Arkansas 529 plan? Sign up to receive helpful savings updates.