Custom Portfolios
Choose from among six Custom Portfolios that invest in stock funds, bond funds, and a short-term reserves account, all managed by Vanguard.
Unlike Age-Based options, your allocations here remain generally fixed. Of course, you may decide to change to a more conservative Custom Portfolio as your child approaches college age. That's up to you.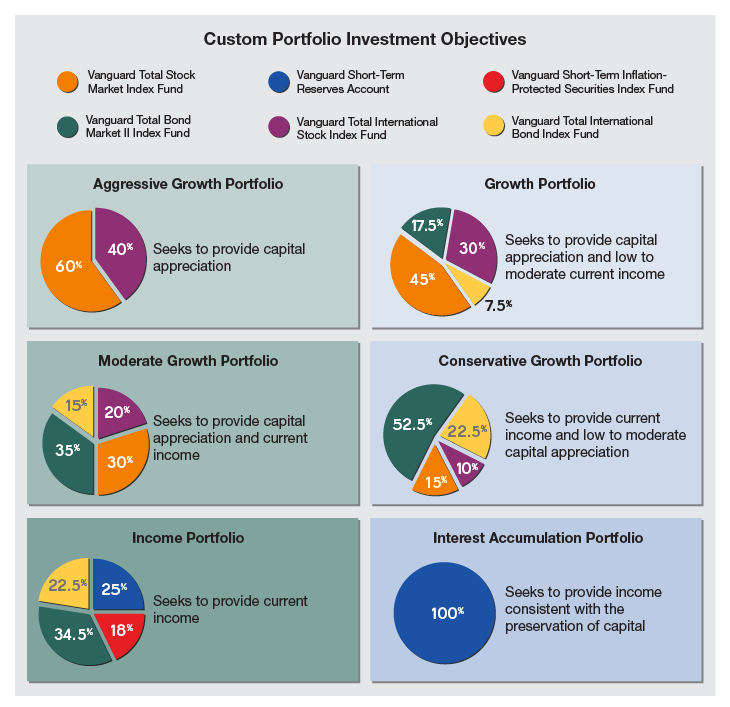 NOTE. Under the federal tax rules governing all 529 plans, you may reallocate your investments up to two times per calendar year or when you change the designated beneficiary to a member of the family of the current designated beneficiary on an account, without incurring federal income tax or penalties.