Age-Based Options
When their children are younger, college savers are often more comfortable with risk—and the potential returns that come with them. Their portfolios may be weighted more heavily in stocks. That can change as their children age. As the college years approach, these same investors may seek less volatile investments—higher allocations of bonds and short-term investments—to preserve their needed savings.
That's the idea behind Age-Based Portfolios. Managed by Vanguard, these portfolios automatically adjust over time to become more conservative as your child gets closer to college age.
Certain investment options may be less suitable for short-term investment goals. The Age-Based options are designed to take into account a beneficiary's age and the number of years until higher education, and are not designed for saving for K-12 tuition expenses. You should consider your investment time horizon and tolerance for risk before you select your investment options. Please see the Program Description for further information on the investment options.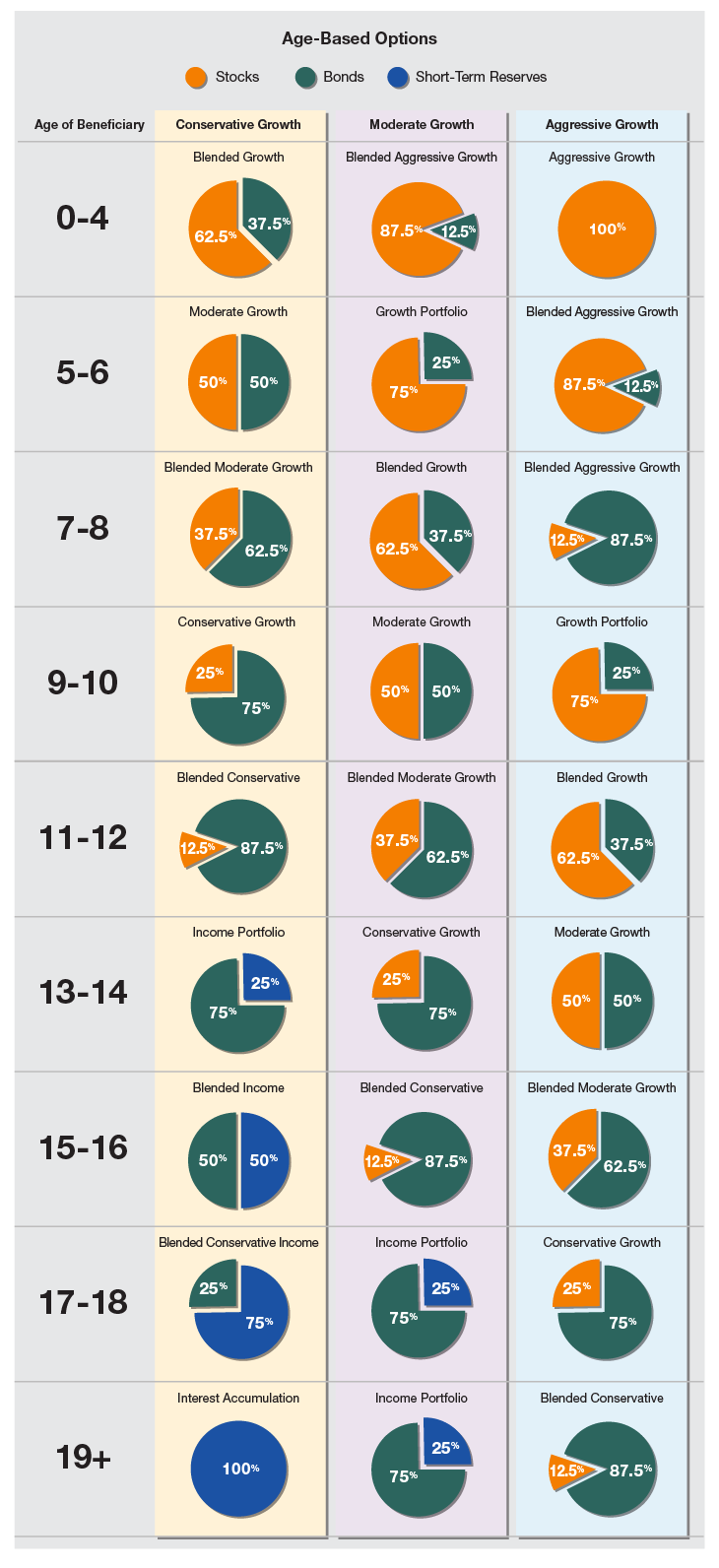 NOTE: You could lose money by investing in a portfolio which includes the Vanguard Short-Term Reserves account which in turn invests in the Vanguard Federal Money Market Fund. Although the money market fund in which your investment option invests (the "underlying fund") seeks to preserve its value at $1.00 per share, the underlying fund cannot guarantee it will do so. An investment in this investment option is not insured or guaranteed by the Federal Deposit Insurance Corporation or any other government agency. The underlying fund's sponsor has no legal obligation to provide financial support to the underlying fund, and you should not expect that the sponsor will provide financial support to the underlying fund at any time.
For more complete information on the GIFT College Investing Plan investment options, including risks, click here to obtain the Plan Disclosure document.