Age-Based Options
When their children are younger, college savers are often more comfortable with risk—and the potential returns that come with them. Their portfolios may be weighted more heavily in stocks. That can change as their children age. As the college years approach, these same investors may seek less volatile investments—higher allocations of bonds and short-term investments—to preserve their needed savings.
That's the idea behind Age-Based Portfolios. Managed by Vanguard, these portfolios automatically adjust over time to become more conservative as your child gets closer to college age.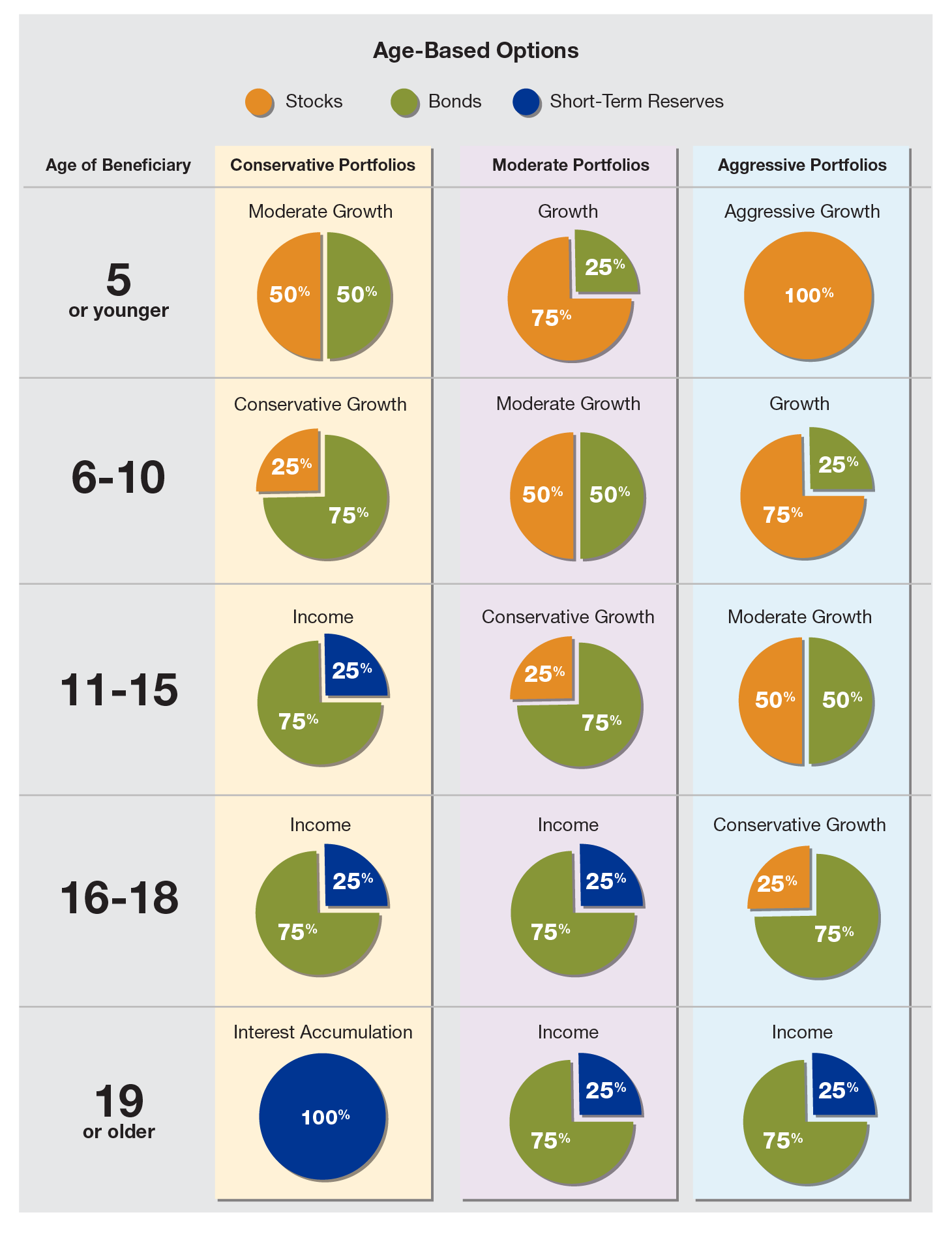 For more complete information on the GIFT College Investing Plan investment options, including risks, click here to obtain the Plan Disclosure document.